You brush it, you straighten it, you dye it - and at the end of the day your hair looks brittle and weak. Your hair consists of three layers. When it's dry, the outer layer (cuticle) breaks down and lifts, causing it to appear dull, limp and reduces its shine.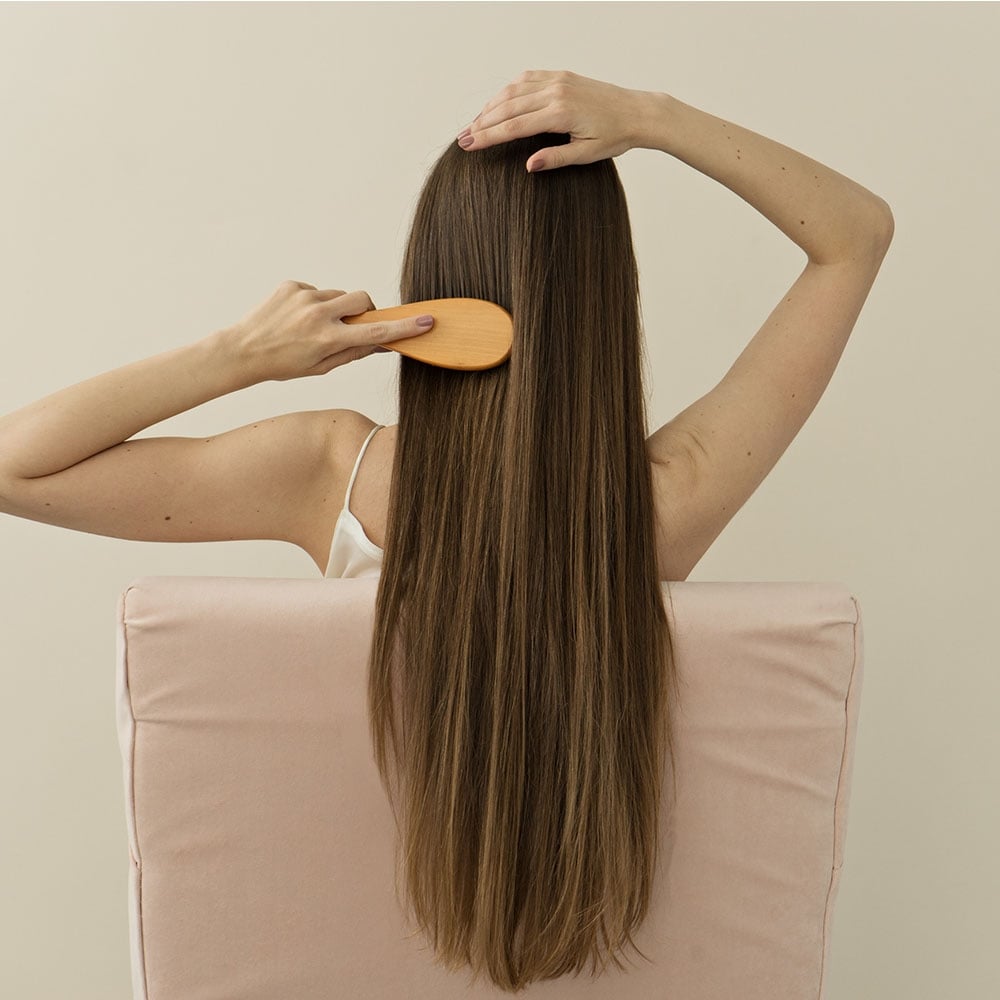 What to do with dry and damaged hair?
There are a number of reasons why your hair doesn't look and feel like it used to. These can range from a number of different factors, such as:
Toxic chemical treatments (bleaching, highlighting, or colouring)

Heat damage (blow-dryer, flat irons)

Conventional Shampoos and Conditioners

Environmental damage (sunlight, chlorinated or salty water)

Unbalanced diet

Deficiency symptoms, e.g. vitamins, iron, etc.

Hormone changes, e.g. during pregnancy, birth control, etc.

Medication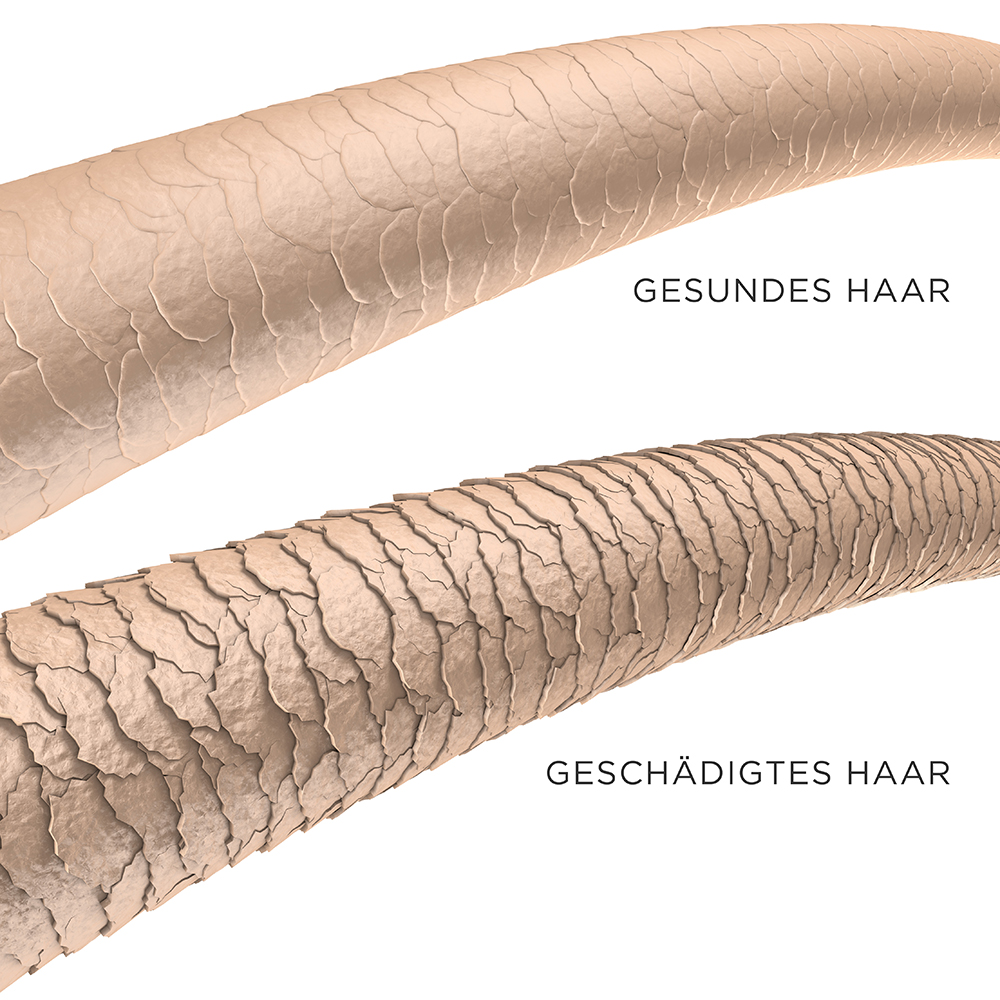 How to care for damaged hair?
When it comes to care, make sure you rely on special products for your hair type. It is important to use shampoo that deeply nourishes and protects your hair. Conditioner should also be applied to the hair to help reduce friction between strands of hair when brushing.
You should treat your hair with an intensive treatment 1-2 times a week. This helps to regenerate and rebuild any damage to the fibres of the hair.
Get rid of metal bonded hair ties in your bathroom. The metal puts additional strain on the hair and can damage the hair structure.
For all enthusiasts of curling irons and hair straighteners: Protect your hair from heat with a heat protection product. The product not only protects, but also moisturizes.
NEWSHA tip: A drop of hair oil is always a good idea for that extra shine. It also helps to restrain loose hair!
Daily hair routine checklist:
1. Quality shampoo with ample moisture
2. Condition your hair every time you wash it
3. Intensive treatment 1-2 times a week
4. Use heat protection products before styling
Daily Hair Routine:
Step 1
Distribute a small amount of Daily Ritual Shampoo onto wet hair and emulsify. Wash thoroughly.
Step 2
After shampooing, spray 2-3 pumps of High-Performance Leave-In Conditioner onto towel-dried hair. Comb through.
Step 3
Spray some Shaping Lift Foam onto towel-dried hair before blow-drying. Style as usual.
Step 4
Gently apply a few drops of Luxe Treatment Oil for a shiny finish.
NEWSHA tip: A nourishing treatment is recommended 1-2 times a week to hydrate and restore dry hair. Our Flawless Repair Treatment is suitable for fine and normal hair. It regenerates over processed hair without weighting it down. For normal to thick hair choose our All About Smooth Treatment.