Are you looking for the perfect hairbrush? We introduce the new NEWSHA Brush Collection.
Vent, paddle or round brush - we show you the new Brush Collection from NEWSHA in detail and which brush is best for your hair type.
Are you looking for a new hairbrush and don't know which one is best for your hair type? Finding the right brush is essential for your hair care routine. Not only can it help to prevent tangles and knots and helps to remove dirt and product build-us, it also helps to distribute the protective sebum from roots to tips giving your hair a natural, radiant shine. We have developed three types of brushes so that everyone can find their perfect match. The paddle brush has the classic brush shape, is suitable for all hair lengths and hair structures and fans out the hair. It consists of a mix of natural and nylon bristles, which are perfect to strengthen the roots of your hair, reduce dandruff and deeply care for the hair. The Vent Brush is made of synthetic material and has spaces between the bristles for air to flow. This brush is designed to allow hair to dry quickly when partnered with a blow dryer. The round brushes are able to create more volume. Their bristles make it possible to twist individual strands in the desired direction.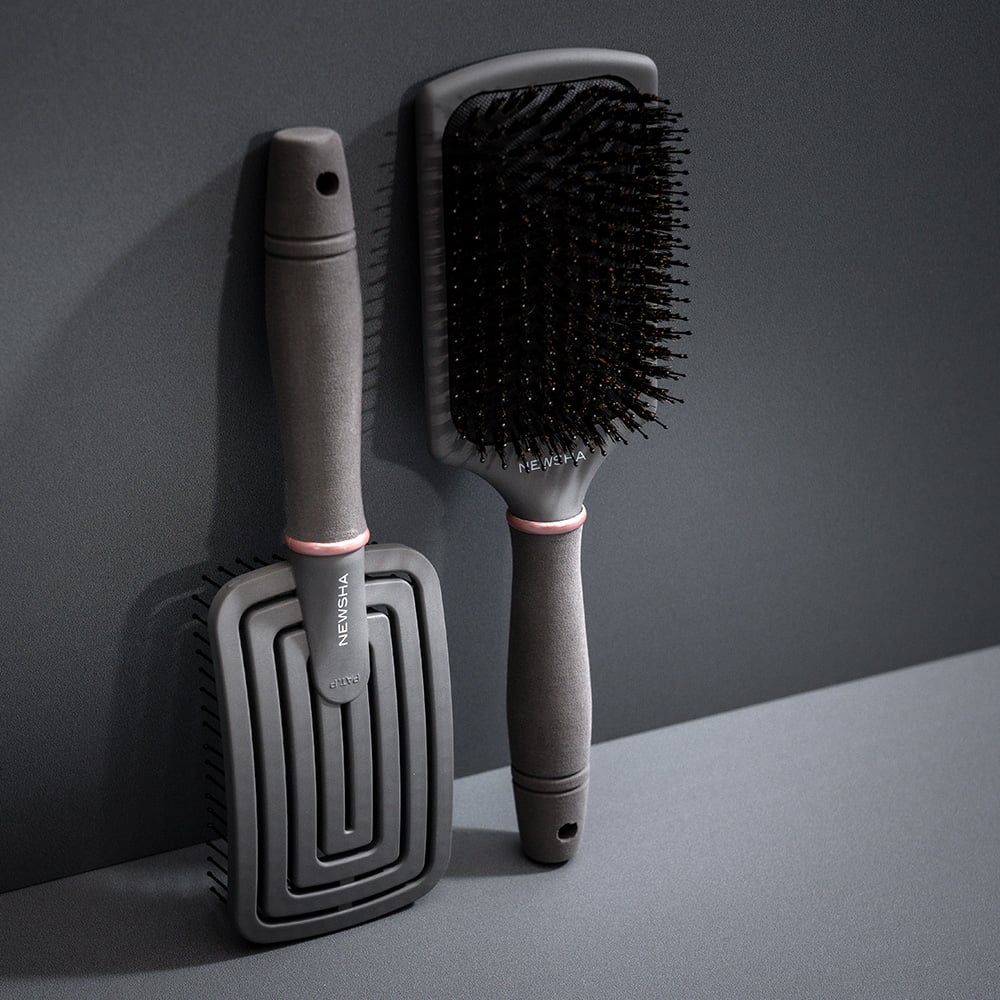 Paddle Brush and Vent Brush – the perfect duo for hair styling and hair care
The paddle and vent brush are perfect for preparing your hair for styling and should be part of your daily hair care routine. The DELUXE PADDLE BRUSH is our multitalent for detangling your mane. It consists of 2 different types of bristles, which offer different functions. The longer nylon pins untangle your hair, while the shorter natural bristles maintain the hair structure and give the hair a nice shine. The FLEXIBLE VENT BRUSH is your must-have for blow-drying your hair. Due to its elastic and ergonomic shape and the fine slits, wet hair is gently untied and does not overheat.
EXPERT TIP:
Wet hair is particularly sensitive and can easily be damaged. Thus, we recommend not to comb your hair straight after shampooing. Our tip: Carefully squeeze your hair - for example with our NEWSHA Hair Wrap - then use a leave-in conditioner. Afterwards you can carefully detangle your hair with your fingers or the NEWSHA FLEXIBLE VENT BRUSH.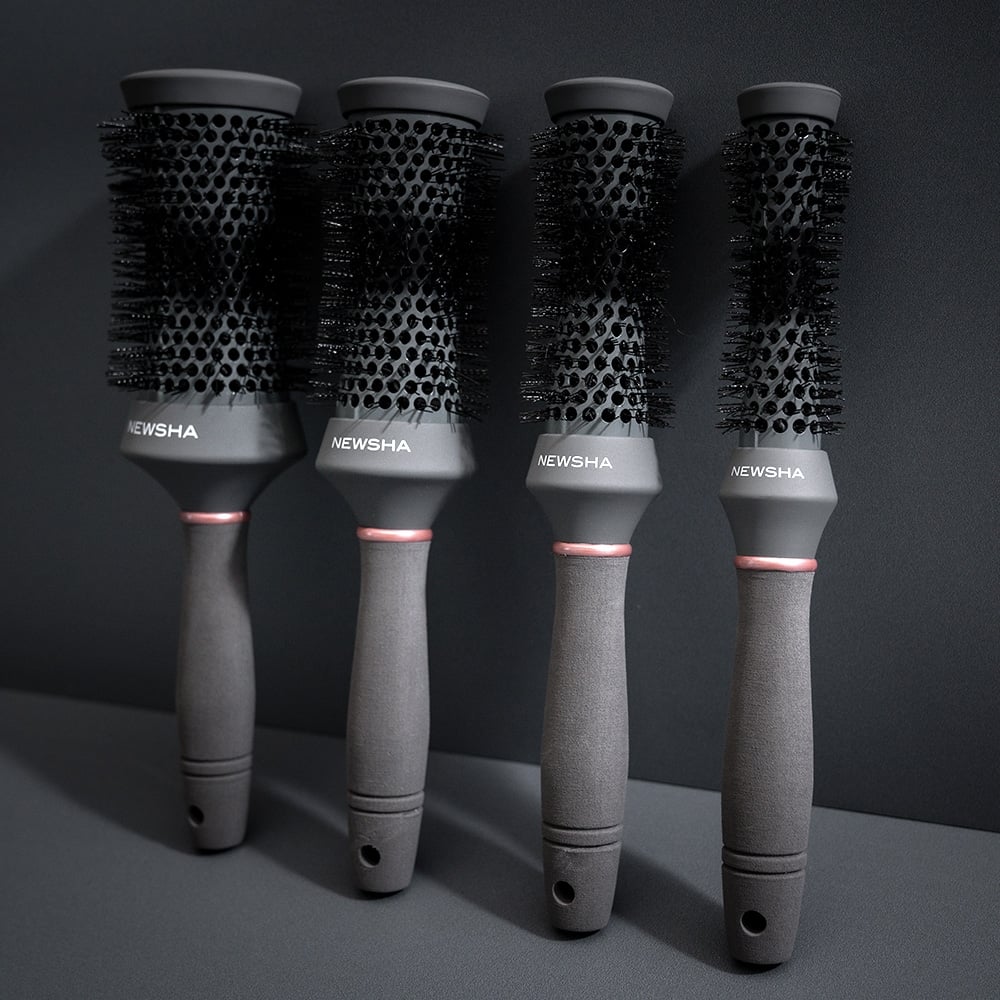 For every style, every hair length and every hair type - the Round Brush Collection
So far, you've only known a round brush from your favourite hairdresser and haven't dared to use it yourself? Then get started now! The DELUXE ROUND BRUSHES not only create more volume, our NEWSHA Round Brushes are also perfect waves á la Victoria's Secret. The unique hourglass shape of the brush is perfectly suitable for every head, promotes efficient styling and increases volume. Our brushes also come in different diameters (25mm-53mm) and therefore are suitable for every hair density and hair structure.
Our round brushes:
CONCLUSION: There are a few things to consider when it comes to choosing the perfect hairbrush and how to blow-dry your hair. Follow our 7 steps to the perfect blow-dry result and nothing can go wrong.